My, how time flies. In less than a month, the 6th Annual SubZERO Festival will be taking over the streets of downtown San Jose. This festival highlights emerging and present subcultures in San Jose and her surrounding communities. In the festival's heart will be the Better Brew Tasting Garden, a craft beer garden featuring many local breweries and sponsored by Lagunitas Brewing Company.
Better Brews Tasting Garden Event Details
Who: BetterBeerBlog, SubZERO, and Lagunitas Brewing Company
What: Better Brew Tasting Garden craft beer festival
Where: The parking lot located at 1st Street and San Salvador, San Jose, CA
When: Friday, June 7, 2013 @6pm – 10pm*
Cost: $10 (wristband + 2 drink tickets). Additional tickets $3, or $10 for 4. Purchase tickets online at Brown Paper Tickets or by clicking on the graphic below.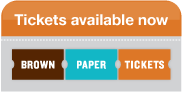 Map to the Better Brews Tasting Garden.
Participating Breweries
If you're a craft brewery and are interested in participating, email betterbeerblog [at] gmail.com. Breweries with an asterisk (*) by their names will be pouring from the Bay Brewers Guild booth.
San Jose Cooperative Brewery & Pub
The San Jose Cooperative Brewery will be on hand at the Better Brews Tasting Garden hosting a membership drive. Stop by their booth and learn about this exciting new business model that will look to bring about California's first democratically owned and operated brewery.
Music & Food
As with last year's event, there will be a music stage in the Better Brew Tasting Garden and gourmet food trucks will be nearby to satisfy your culinary cravings.
Schedule
Here is the event schedule:
6pm - Better Brew Tasting Garden opens
9:30pm – Drink ticket sales close.
9:45pm – Last call.
10pm – All breweries will be shut down except for Lagunitas Brewing Company.
10:30pm – Lagunitas Brewing Company will shut down.
11pm – Stage will shut down.
All breweries will be shutting down at 10pm with the exception of the Better Brew Tasting Garden sponsor, Lagunitas Brewing Company, who will stay open until 10:30pm.
Volunteers
The Better Brews Tasting Garden cannot happen without the support of the community. If you are interested in volunteering, please send an email to betterbeerblog [at] gmail.com. There will be 2 shifts available and we will need people to help in all aspects, from set-up, to pouring, to closing, and everything in between.
Charity
Proceeds from the Better Brew Tasting Garden will go towards the South First Fridays, an organization working toward promoting Arts & Culture in downtown San Jose. They're responsible for the First Friday Artwalks that happen in downtown San Jose and the SubZERO counter culture festival. All proceeds go into making the SubZERO Festival the best it can be.